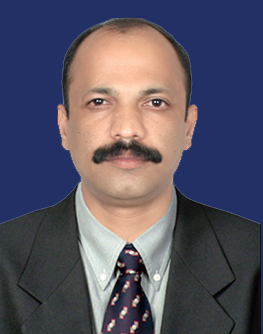 Mr. Sanjay B Patil
Founder, Chairman and Managing Director
---
Markolines is a brain child of Mr. Patil and his detail oriented, hands-on approach. He founded Markolines in 2002 and has been the personally involved in every aspect till date. From a single product company to a leading player offering diverse solutions in road infrastructure, Mr. Patil has nurtured the company with business acumen and a dynamic approach. Under his inspiring leadership, the company has experienced exponential growth and strong bonds with clients. His unique business plans not just forge a lasting relationship with clients, but also takes the sector's expertise a few notches higher. With an expansive experience of over two decades managing a spectrum of business, Mr. Patil is keen to explore new horizons and craft a future direction for the company. He feels the pulse of the latest trends in the sector to keep the company at the forefront.
His area of expertise includes Operation & Maintenance and allied services. He believes a strong foundation is imperative for a sustainable business, which has lead to Markolines' PAN India presence. Mr. Patil strengthens the company from within to deliver high performance within stipulated deadlines.
Mr. Patil is a mechanical engineer by qualification. He is a member of Assocham's National Council on Roads and Highways.